My "Village" is Dwindling...
Another pillar from "my village" has passed away.  Rest in peace Aunt Mag. No more suffering. Eternal rest is yours. :) The Parker Sisters (on my Mom's side)……daughters of Andrew (Gus) and Sadie (Biggie)…up until recently, there were six: Blossom (my grandmother), Mary (my granny), Joeann (my godmother), Mag, Frances, and Sara Lee.  Sara Lee passed away last...
6 tags
Do I Look Like A Fool?!? Don't answer that... :)
Okay, so I get to the grocery store and grab a buggy (or cart for you fancy folk), and before I can get a good roll going down the aisle, I'm approached by a woman (who SERIOUSLY invades my personal space) with a story about not having any cash to purchase essentials for her "womanly" time of the month.  I would paint a visual picture of her for you to imagine, but I'll...
4 tags
SOOOOO MUCH TO DO, SO LITTLE TIME! YIKES! I'm good...
It's funny how my thoughts arrive at the forefront of my noggin. When I first decided to blog a year or so ago, I told myself that I was going to do it EVERY week….#FAIL. My mind just doesn't work like that.  As soon as I pulled out of the gym parking lot this evening, my mind was flooded with things to say! I was super upset and almost on the verge of panic, thinking that if I...
6 tags
What NOT To Ask in an Interview.... #bubblebusted
As I navigate through my PhD experience, I'm always on the lookout for pointers that I can consider when applying to various jobs, especially help/tips for interviews.  Late into my residency, I always said I wanted a job where I'd be able to work from home SOME of the time.  I mean dang, after all of this work, I feel like that luxury isn't too much to ask. Every now and then,...
11 tags
UPDATED 6/20/2012 Just a thought (or five),...
UPDATED 6/20/2012 Just a thought (or five), triggered by a #TT on #Twitter, #ThingsMyParentMadeMeDo UPDATE /20/2012: This video has my blood BOILING…..and it further reinforces my original post from April (below the link).  Kids these days have completely LOST IT, not all, but MOST.  Their parents should be outraged. ...
I'll Have Another is OUT! :( →
I'll Have Another is OUT, after being scratched from the race this Saturday..due to an issue with a forelimb.  No #triplecrown #bummer
Soooooo....here we go!! #foodie
I've been SO out of order with my eating habits lately….trying to get back on the wagon, but it's EXTREMELY tough….the water consumption has been steady, but this food thing is getting the best of me! I buckled down today (gotta start again somewhere)…especially after how guilty I felt after I inhaled all of that fried chicken (hot sauce) and fried catfish nuggets...
"Truly knowing who you are means knowing where you came from (and all that..."
– BJG
"Today, and everyday, find joy, peace, and happiness, regardless of your current..."
– BJG
UPDATED 6/20/2012 Just a thought (or five),...
UPDATE /20/2012: This video has my blood BOILING…..and it further reinforces my original post from April (below the link).  Kids these days have completely LOST IT, not all, but MOST.  Their parents should be outraged. http://www.huffingtonpost.com/2012/06/20/greece-school-district-bullied-footage-causes-outrage_n_1612925.html Original Post. Most of the topics that trend on twitter these...
New A&T Bball Coach! @ncatsu #aggiepride #scsu →
As a kid growing up in the 'Burg, I used to cheer relentlessly for the South Carolina State Bulldogs….now, their winning head coach, Cy Alexander, rejoins the MEAC at none other than North Carolina Agricultural and Technical State University!! I'm sooooo excited!!!  Congrats Coach Cy! #Aggiepride Click the grey link (title) for the official newspaper article.
COMMON SENSE AND LOGICAL...
Contrary to popular belief, COMMON SENSE and LOGIC are not complementary to each other. No. They aren't…you read it right the first time.  COMMON SENSE is an indispensible attribute that we'd like to believe that everyone was born with.  In the medical/research community…we'd refer to COMMON SENSE as being "innate". But ohhhhh, how my 32 years on this...
WISE WORDS TO LIVE BY :) Happy Thursday!!
Laugh, even when you feel too sick or too worn out or tired.  Smile, even when you're trying not to cry and the tears are blurring your vision.  Sing, even when people stare at you and tell you your voice is crappy.  Trust, even when your heart begs you not to.  Twirl, even when your mind makes no sense of what you see.  Frolick, even when you are made fun of. Kiss, even when others are...
30 Things Every Woman Should Have and Should Know...
My commentary is italicized. By 30, you should have: One old boyfriend you can imagine going back to and one who reminds you of how far you've come: None that I'd go back to, but a few that have DEFINITELY reminded me how far I've come! A decent piece of furniture not previously owned by anyone else in your family: None of my furniture was owned by anyone else in my family..all...
HOW IS YOUR "NEW YEAR" GOING? IT'S ALMOST...
It's been a minute since the last (personal) blog posting of mine….which was done on the 31st of December I think! Wow……time flies.  I promised to do more this year, and I'm failing miserably……there are so many other things that are more important than what's happening in my life!  So here we are, those of us who have been blessed to make it almost to the 4th month of the "New Year" (is it still...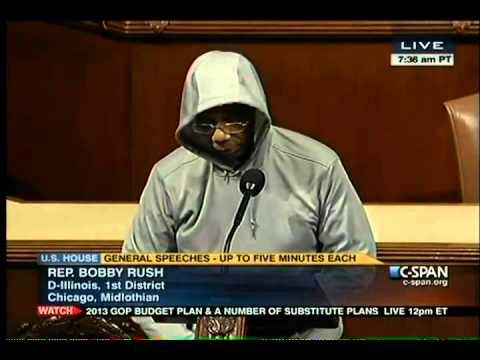 Washington Post →
Geraldo is backpedalling….once words are spoken, they are often hard to take back….he should be more careful.
RED MEAT-Food for Thought--PUN INTENDED
Here's an article that I copied directly from the NIH website regarding a new study on the consumption of red meat…..I tend to stick with fish, chicken, and turkey….#ijs Risk in Red Meat? A new study adds to the evidence that eating red meat on a regular basis may shorten your lifespan. The findings suggest that meat eaters might help improve their health by substituting other...
AN INNOCENT KID IS DEAD
I've been relatively quiet about the murder of Trayvon Martin, simply because I'm trying to figure out the best way that I can make a difference; to be a part of the change that is sure to come from this case.  DO I MARCH? DO I WEAR MY HOODIE? DO I MAIL AN EMPTY BAG OF SKITTLES? HOW CAN I HELP? Two (of many) things that my Dad taught me: 1. If you believe in the cause, support it....
BLACK IN AMERICA SEEMS TO BE A CRIME
For the past couple of days, I've been trying to amp myself up to listen to the 911 call in the Trayvon Martin case….just came to the realization that it's NOT gonna happen. I get extremely angry reading the news articles, I DEFINITELY don't want to listen to a 17-year-old, unarmed kid, carrying tea and skittles scream for help (and his life) before being shot in cold...
Research chronicles 3/13/12
Her: "Hi Barbie, where are the samples that you want me to do the DNA extraction on?" Me: *grabs samples from the -80 degrees freezer* "Let me help you put these in order so they will be easier to work with.  Grab your lab notebook and call off the sample numbers from the first batch that you did (the sample numbers should be identical) Her: *Starts calling off...
1 tag
1 tag
WHAT DO YOU THINK? Does this reflect you? →
America the Beautiful, Land of the Free  I'm thankful for my freedom, the right to vote (as an African American), and the right to drive (as a woman……if you follow the news, you;ll understand this comment.  Women are NOT allowed to drive in all countries).   This link shows 100 great things about America.  Most are trivial and funny, and some (although not necessities), make you...
2 tags
Saturday morning wake up!
Early this morning my phone rang……well 8:30 is early for ME on a Saturday morning. Technically, I should have been at the gym in my BodyPump class, but being a slacker just felt WAY BETTER! Anyway……I hit "answer": Me: Hello? Sissy: What you doin' up? Me:  What YOU doin' up? Sissy:  Chris had yadda yadda yadda this morning and blah blah...
3 tags
One of my all time favorites.....this NEVER gets... →
2 tags